Spanish singer Pablo López may have been linked with Benidorm Fest, the Spanish national final for Eurovision 2022.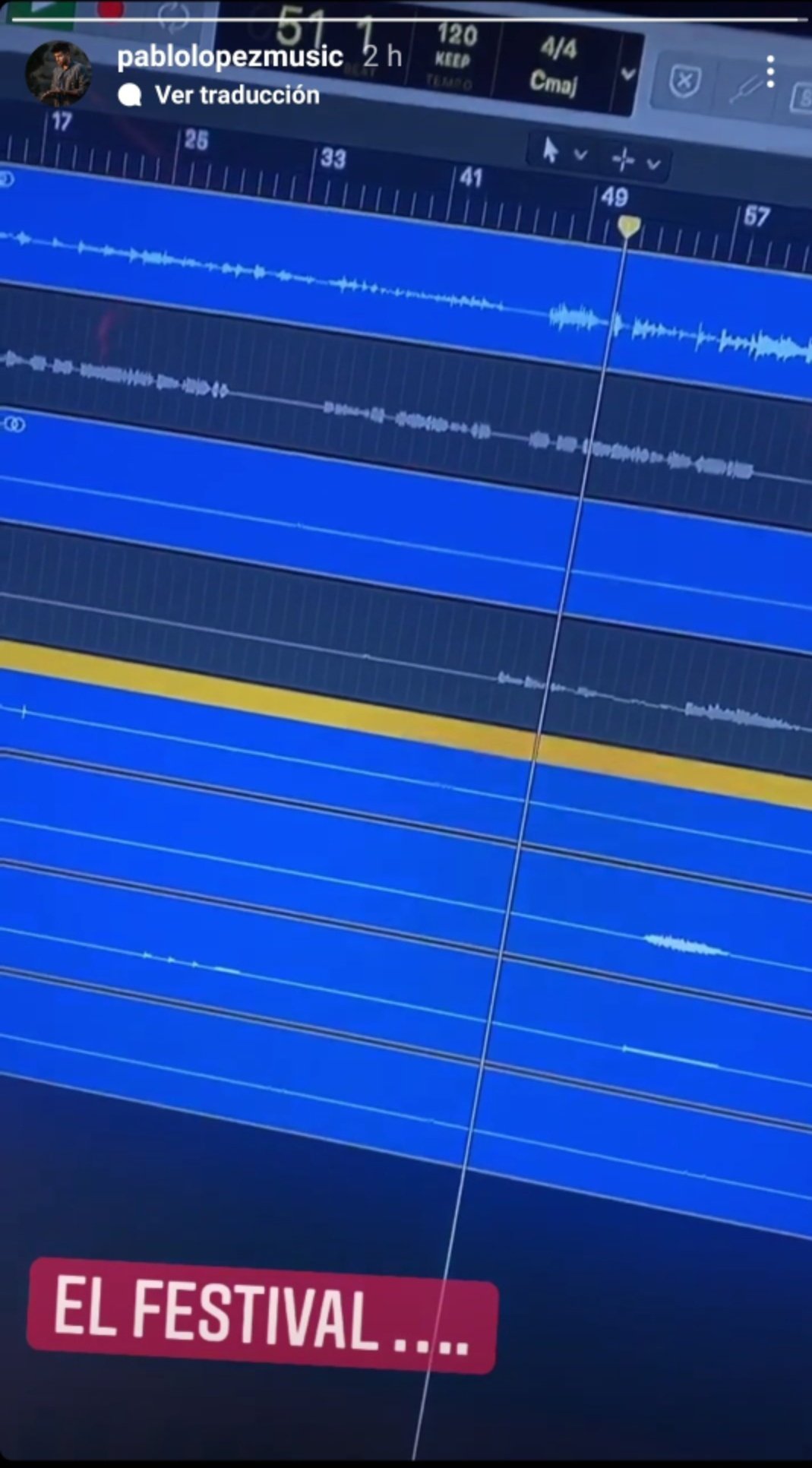 Speculation first emerged when it was reported on social media that Pablo López uploaded an Instagram story inside a music studio. The key element that has set off speculation among fans is the sentence the singer included in his story "El Festival…" (The festival).
The story, uploaded on October 13, was subsequently deleted by Pablo. This may imply the singer is involved, as a singer or as a composer, in Benidorm Fest 2022.
The submissions window for Benidorm Fest is currently open, with singers and songwriters having until October 29 to submit their entries to the Spanish broadcaster RTVE.
Who is Pablo López?
Pablo López is one of Spain most renowned artists, as he has sold more than 160,000 albums through the development of his musical career. The singer was one of the contestants of the 6th edition of Operación Triunfo, the format which has seen some Spanish Eurovision representatives emerge, such as Rosa, Amaia and Alfred or Miki.
The singer, with more than a million followers on Instagram, is currently a coach on La Voz, the Spanish version of The Voice. López will be a coach in next year's edition of La Voz Kids, which was the contest in which the Spanish entrant for this year's Junior Eurovision Song Contest, Levi Díaz, participated.
This year's method of selecting Spain's song for the contest comes after two years of internal selections. Blas Cantó was selected for the country internally in 2020, when the contest was cancelled he was once more internally chosen for 2021. Blas finished in 24th place in Rotterdam with his entry "Voy a quedarme".
Image Source: Bekia
Spain in the Eurovision Song Contest
Spain debuted in the Eurovision Song Contest in 1961 and has competed annually since. Spain has won the contest on two occasions the first being in 1968 and the second time in 1969. 1969 is the only year where more than one song has won the contest. The 1969 contest saw a four-way tie between Spain, France, the United Kingdom and the Netherlands. Since 2000 Spain has only managed to finish in the top 10 on five occasions, the last time being in 2014 with Ruth Lorenzo. However, the country has finished 20th or below on ten occasions, the worst placement being 26th in 2017.