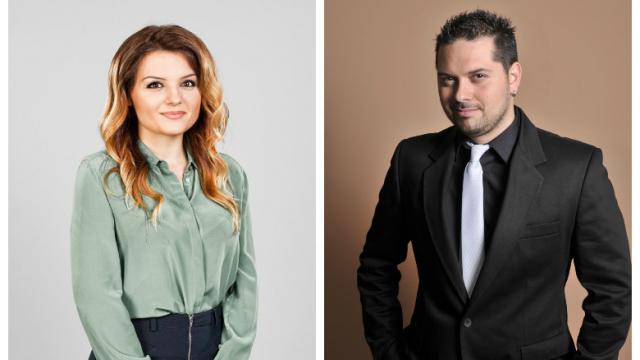 The hosts of the Bulgarian Junior Eurovision selection were announced this morning by BNT.
Hosting the four semi finals and the final will be Petya Dikova and Boris Soltariyski. Petya has been a television presenter for over 14 years, while Boris Soltariyski is a well-known singer and TV presenter. The Bulgarian selection process heats up next week with four semi finals being held, six children will perform in each show with three qualifying for the final on September 6th.
The Bulgarian public will select one singer from each semi final to take part in the final, they will have 5 minutes after each show to vote via SMS up to 15 times, or online at junioreurovision.bg up to 3 times. The jury made up of Evgeni Dimitrov, Orlin Pavlov and Slavi Trifonov will decide the two other finalists.
The selection dates are as follows:
August 31 – Semi Final 1
September 1 – Semi Final 2
September 2 – Semi Final 3
September 3 – Semi Final 4
September 6 – Final
Source: BNT