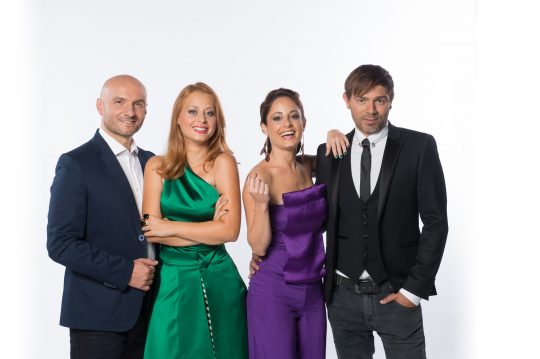 Marjetka one half of the duo Maraaya has joined Slovenia's Got Talent as a judge for the 2015 contest.
Marjetka represented Slovenia at the Eurovision Song Contest 2015 as part of Maraaya with her husband Raay, they performed "Here For You" in Vienna finishing in 14th place with 39 points in the final. Marjetka is not the first Eurovision 2015 participant to go on to become a television judge with Marta Jandova currently staring as a judge on Superstars in the Czech Republic.
On the jury of "Slovenija Ima Talent" are:
Ani Klašnji
Branku Čakarmišu
Lado Bizovičar
Marjetka Vovk
The show is hosted by Peter Poles who announced the results of the Slovenian voting at the Eurovision Song Contest from 2003-2009 excluding 2005.
Source: Maraaya