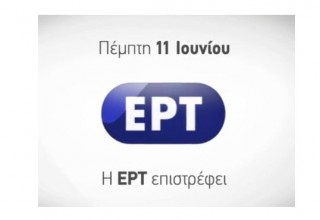 ERT the Greek national broadcaster has returned to air after being shutdown two years ago.
The new Greek Government made the reinstatement of ERT a pledge during the last general election campaign and has now closed the replacement for ERT, NERIT. ERT now returns as the EBU member station for Greece and so assumes responsibility for Greek participation in Eurovision events.
ERT has already said to ESCPlus.com that they have yet to make a decision on participation in the Junior Eurovision Song Contest, however that they are "willing to examine interesting projects". Greece last participated in the contest back in 2008.
Source: ERT & ESC-Plus.com