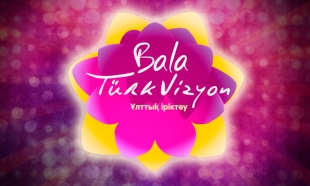 A children's version of the Turkvizyon Song Contest has been officially launched, the contest which is known as "Bala Turkvizyon" will take place this October in Turkmenistan.
Participants in the contest must be aged between 8 and 15 and will perform in their national language in the contest.
So far the only country to confirm their participation in the contest is Kazakhstan who are starting their selection on June 1st. Participants in the Kazakh selection must be aged between 8 and 13 years old. A total of 16 singers will participate in the selection with the winner being decided by a combination of jury vote and sms vote. You can watch the Kazakh selection on Khabar TV from 21:00 CET.
Source: Bala Turkvizyon