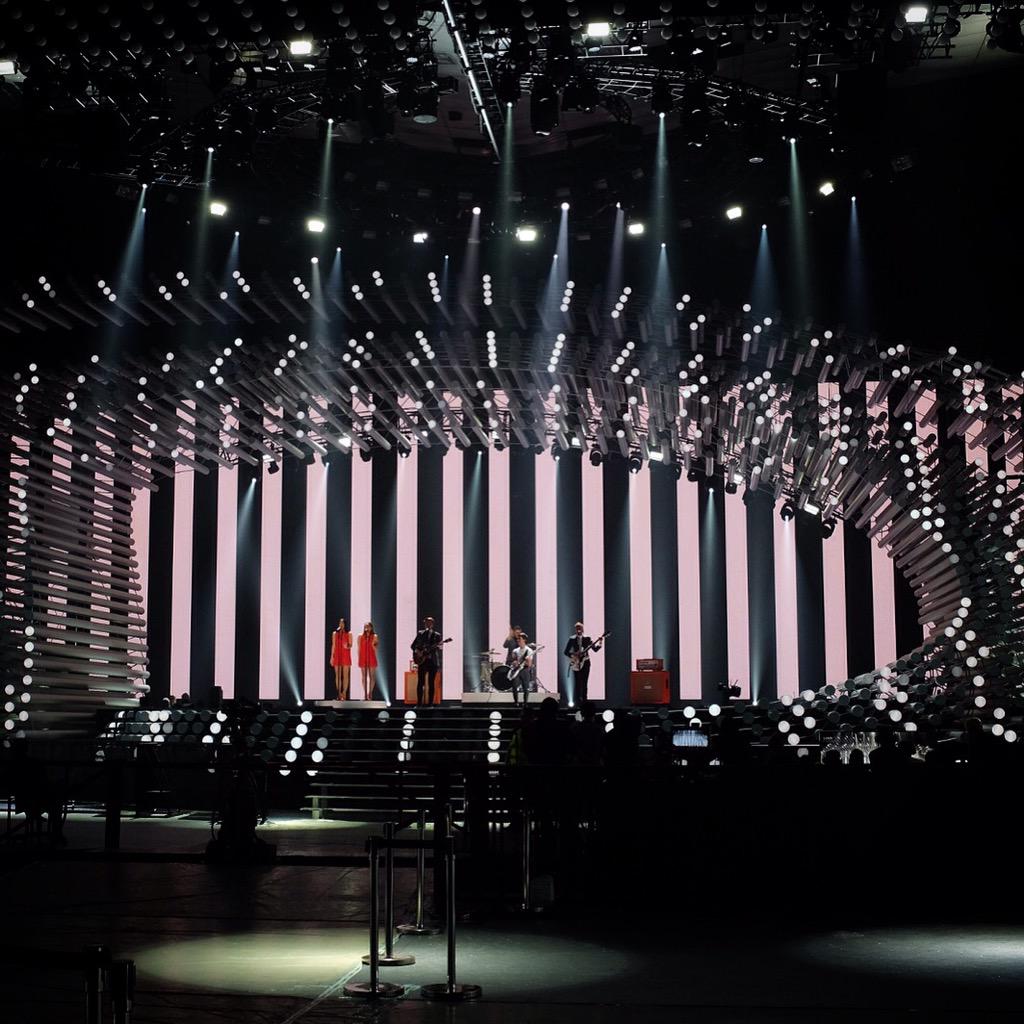 Anti Social Media who are representing Denmark at the 60th Eurovision Song Contest have kept their performance very retro.
The guys from the band are joined on stage by two female backing singers dressed in red much like their DMGP performance. The performance features monochrome lighting and gives off the same retro vibe of their national selection performance. Denmark have played it safe and kept to their national selection performance.
Don't forget to vote in the Eurovoix Vote, tell us who your favourite songs are in this contest, vote here.