Today, the countries of Tunisia, Morocco, Kosovo and Kazakhstan have confirmed that they will be sending delegations to Vienna for the Eurovision Song Contest next month. These countries excluding Morocco have never sent an entry to the contest, but they will be covering the contest in Vienna in May.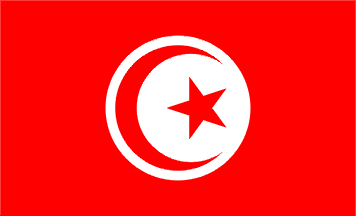 Tunisia:
Tunisia where confirmed to participate fourth in the running order in the 1977 Eurovision Song Contest in London, UK however for reasons unknown, the national broadcaster RTT pulled out of the contest.
Morocco:
Morocco has only participated in the contest once in 1980 where they attained 18th place with 7 points with the song Bitaqat Hob with Samira Bensaid. In recent years 2M TV have been applying for EBU membership and could join the contest.
Kosovo:
The Kosovan broadcaster, RTK has rights to broadcast the contest but have not yet been able to send an entry as they are not a full member of the EBU, as they are only partially recognised as an independent country. Kosovo has however participated in Eurovision Young Dancers in 2011.
Kazakhstan:
Kazakhstan has broadcast the contest every year since 2010. The state broadcaster has had an application pending for EBU membership since 2008 and is keen to participate in the contest.
It is expected that Kazakhstan and Kosovo will both broadcast the contest, it is not known whether Tunisia or Morocco will broadcast the contest.
Source: John Kennedy O'Connor