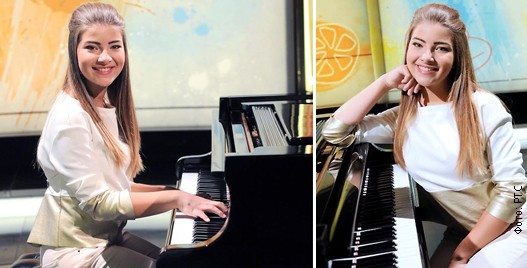 Serbia has this morning announced their participant for Junior Eurovision 2014. Emilija Djonin has been internally selected by RTS to represent Serbia in Malta, she will sing "Svet U Mojim Očima" which translates as "World in my eyes". The song is entirely sung in Serbian.
Emilija who is 14 told RTS that:
I'm very happy and excited, but it is a great honor to perform and represent Serbia at the 'Children's Eurovision Song Contest' and I'm very pleased. All this took place quite quickly, but something you do not like it makes you hard. It was really beautiful, Dragan Ilic's wonderful that composed the song, Alagić did a good deal, and Čuturilo text, so all together, with my small contribution, it turned out just great.
It has been revealed that the staging will be very simple with Emilija playing the piano for the first third of the song, while the rest of the song will be sung standing up.
You can watch the music video below:
Source: RTS