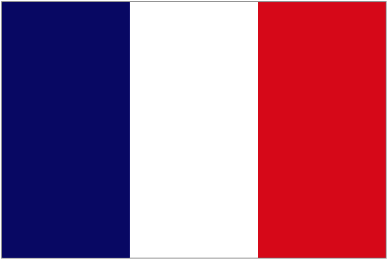 France 3 will not be using an internal selection to pick their entrant for Eurovision 2014. They will be allowing the public to have a say in the song that will go to Eurovision for the first time since 2007.
On November 26th France 3 will have a panel of music professionals going over submissions to the broadcaster, and will decide the three songs going through to the public show. However it will not just be music professionals deciding the song, France 3 and France bleu will be giving one person the chance to be part of the panel.
France 3 and France bleu will be releasing three questions to the public, and people will be able to submit their answers. Those giving the correct answer will be put into a pot, from which the person will be chosen.
These three songs will then go through to Natasha St-Pier's show "Les chansons d'abord", the public will be able to vote for the act that will be going to Copenhagen.
In the time that France have used an internal selection they have finished:
19th – 2008
8th – 2009
12th – 2010
15th – 2011
22nd – 2012
23rd – 2013
The last time the French public were allowed to pick their Eurovision entry they selected Les Fatals Picards and the song "L'amour à la française" finishing 22nd with 19 points.
Source: esctoday & France 3